Upcoming shows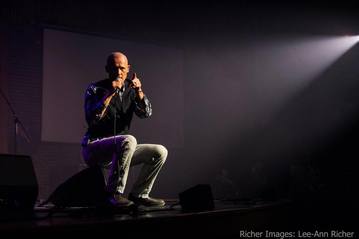 2019Fri July 12 - Private Party (Elmira)Sat July 13 -
Fergus Craft Festival
(Fergus) FESTIVAL CANCELLEDWed July 17 - Festival (Ajax)
Fri July 19 - Cayugafest (Cayuga)
FESTIVAL CANCELLEDSat July 20 - Private Corporate event, (Kitchener) afternoonSat July 20 - Hipfest, Harmony Square (Brantford) evening with Neil Young TributeSun July 21 -
Wedding
(Fisherville)Wed July 24 - Festival Montebello Park (St. Catharines) Thurs July 25 - 33 Bowen (Hamilton) Performing the album ROAD APPLES in it's entirety Fri July 26 -
Midland Multicultural Centre
(Midland)Fri Aug 2 - Canadian Corps Unit #43 (Canal Days) Port Colborne Performing the album UP TO HERE in it's entirety ​Note from Canadian Corps:
Ticket Pre-sale to reserve a spot at The Practically Hip Canal Days performance in Port Colborne Ontario. We are pleased to have TPC to perform at the Canadian Corp on August 3. The concert has free admission, but with a limited capacity of 1,100. The Canadian Corp would like to give you TPH fans an opportunity to reserve a spot for the event. We understand many of you will be coming from out of the Niagara Region to attend. We can reserve 300 spots. The cost is $5.00 per spot minimum 4 spots maximum 10. You need claim your spot by 8:30. No refunds. We will have a will-call at the front gate. Simply email us your request to
cdigout@cogeco.ca
Please title the email The Practically Hip. We will provide you with instructions where to send your EMT. No credit cards only payment by EMT.

Sat Aug 3 - Paris Fairgrounds (Paris)Sun Aug 4 - George Street Festival, NFLDFri Aug 16 - Clearlake Brewery (Torrance) ticket info
Sat Aug 24 - Oasis Patio / Sherkston Shores Resort (Sherkston) 1pm-3:30pm​Sat Aug 24 -
Guelph Ribfest
Fri Aug 30 - CNE (Toronto)Sat Aug 31 - Eden Springs Trailer Park Fri Sept 6 - Taste of Kingsway (Toronto) 6pm - 7:30
​Sat Sept 7 - Private Party (Cayuga) ​Thurs Sept 12 - Kinsmen Tent (Port Dover) 4:15pm - 6:45pm /
performing with Epic Eagles and Ozone Baby
Sat Sept 14 - Don Cherry's / Sugarloaf Harbour Marina (Port Colborne) Performing the album ROAD APPLES in it's entirety Sat Sept 21 - Acton Fall Fair (Acton)
Thurs Sept 26 - Brain Matters FUNDRAISER (Woodbridge)

Sat Oct 5 - Pumpkinfest (Port Elgin)
​Thurs Oct 10 - Powerhouse (Stoney Creek) Performing the album UP TO HERE in it's entirety
Fri Oct 11 - Corporate Party
Sat Oct 12 - Erin Fall Fair (Erin)
Thurs Oct 17 - Newcastle Community Hall (Newcastle)
Fri Oct 25 - Greg Frewin Theatre (Niagara Falls) HALLOWEEN PARTY! Sat Nov 16 - Busholme Inn, Erin
Fri Nov 22 - Wild Bills Legendary Saloon (Banff) Performing the album ROAD APPLES in it's entirety Sat Nov 23 - Wild Bills Legendary Saloon (Banff) Performing the album UP TO HERE in it's entirety Sun Nov 24 - TBA (will be announced in August)

Fri Dec 6 - Corporate Party (Burlington)
2020
Sat Feb 8 - Hearts for Youth Gala (Sarnia)
Sat April 25 - Roxy Theatre (Owen Sound)
Sat June 6 - WEDDING
Sat June 27 - Suefest (Brantford)
Wed July 1 - CANADA DAY (night) Gables (Grand Bend)
​Sat Aug 22 - Durham Summerfest (Durham)
---