Upcoming shows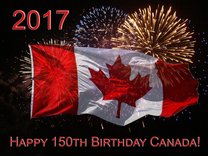 Sat Jan 14 - The Black Wolf Smokehouse (Orangeville)​ Thurs Jan 26 - Corporate party (Toronto)
Sat Jan 28 - Acton Legion (Private Birthday party) Fri Feb 3 - Boston Manor (Burlington)
Sat Feb 18 - Remarks Bar & Grill (East York) Happy Birthday Dave!!

​ Sat March 4 - The Endzone (Hamilton) Sat March 11 - Lighthouse Festival Theatre (Port Dover)

​ Thurs April 13 - The Edge (Ajax)
​ Fri April 21 - The Honest Lawyer (1070 Stone Church Road East, Hamilton)
​ Happy Birthday Party for Linda Squire!!! (facebook link)
​ Fri April 28 - Fundraiser for Sick Kids (Barrie) - Mavricks Music Hall (the old Roxx)
​ click link (Facebook) to get tickets!
Sat April 29 - Anniversary show with Elevation at the Opera House (Toronto)
Save the date!
We be will performing all of Fully Completely, to celebrate the 25th anniversary of that incredible album! plus a few favs! Our friends in Elevation (World renowned U2 tribute) will perform the entire Joshua Tree Tour Setlist as a 30th anniversary of the Joshua Tree celebration.
...ticket info
Fri May 5 - Boston Manor (Burlington)
​Sat May 13 - The Honest Lawyer (St. Catharines) ​Sat May 20 -
Thamesford Festival
(details to follow)
​Fri May 26 -
Lincside Pub & Grill
(Hamilton) 9:30 start!
Facebook Link here
Sat May 27 -
Brooks Sports Bar
(Bolton) 10pm - 12:30am

​Fri June 2 - Hagersville Community Center FUNDRAISER for Hagersville Rocks Festival (8pm - 11pm)
​Sat June 3 -
Honest Lawyer
(Hamilton, Jackson Square) (10pm - 12:30)
​Fri June 9 -
Bowmanville's Ribs & Brews Ribfest Festival
(9pm-11pm)
Sat June 10 - Sucrerie Bonaventure (Montreal) 15400 Rue Charles, Mirabel, QC {for tickets please call (514) 231-3607}
​Thurs June 15 -
Burlington Sound of Music
(Burlington)
The Spec Article
9:30pm
Fri June 16 -
Markham Village Music Festival
(9:30pm - 11pm)
Sat June 17 - Caledon Music Festival (opening for Sloan) (7pm - 8pm)
​Sun June 18 -
TBA
​Fri June 23 -
Oakville Ribfest
(9pm)
Sat June 24 - Brampton Festival {performing with Thunderstruck (AC/DC)
Virtual Journey (Journey
)} (details to follow)
Thurs June 29 - Rebel (formerly Sound Academy) (Private Corporate Party)
​
Fri June 30 - Town of Petrolia's Pre Canada Day PartySat July 1 - CANADA DAY Canada's 150th! ​Binbrook Festival 1:00pm - 2:20pm ​Sat July 1 - CANADA DAY Canada's 150th! Caledonia Fairgrounds AFTERNOON SHOW 4:30pm-5:30pm​Sat July 1- CANADA DAY Canada's 150th! Antler Room (Toronto) EVENING SHOW
Sun July 2 - Private Party (Simcoe)
​Sat July 8 - Port Elgin (on the beach, one block north of the Queens Tavern is Green Street, head to the beach!) 10pm - midnight
​Tues July 11 - Greystone Golf Course (Private function) Milton​Fri July 14 - Wasaga Beach Motorcycle Rally (Wasaga Beach) - playing with Destroyer (KISS), Just Heart (Heart), Hells Bells (AC/DC),
​ web site link press here Green River Revival (CCR), Bad to the Bone (George Thorogood) and many more!
​Sat July 15 - Private Party (Dunnville)
​Fri July 21 - The Endzone (Hamilton)
Sat July 22 - Band not available WEDDING Dean & Tracy got married!!!
​Sat July 29 - Indiewoods FUNDRAISER (Bala) CANCELLED!!!!!!!!!Sun July 30 - The George Street Festival (Newfoundland) 9:30-11pm Thurs Aug 3 - Rockmosa Skateboard Park (Rockwood) 74 Christie Street (aprox event time 5:30pm - 9pm)
​Sat Aug 5 - 9th Annual Griffin SESSION Festival (formerly Muskoka Beer Festival) Muskoka Sat Aug 5 - Private PartyWed Aug 16 - Heritage Square/Ajax Town Hall / 65 Harwood St. South (Ajax) 7pm - 8:30pm
​Sat Aug 19 - Private birthday party (Blenheim)
Fri Aug 25 - Bushstock (details to follow) 10pm start
​Sat Aug 26 - The Guelph Ribfest (Guelph) 8:30pm - 11pmFri Sept 1 - CNE (Toronto) (details to follow)
​Sat Sept 2 - Private Party (St Thomas)
Sun Sept 3 - Canada's LARGEST Ribfest (Burlington) East Stage near Waterfront Hotel) 8:30pm-11pm
​Fri Sept 8 - Cambridge Newfoundland Club FUNDRAISER for the family of Jaxon McKinney (Cambridge) Facebook link here​Fri Sept 15 - Concession Streetfest (Hamilton)
​Sat Sept 16 - A Day in the District, Gaslight District (Gault) details to followSat Sept 16 - Fall Fair (Acton)
​Sat Sept 30 - Don Cherry's Sports Bar (Port Colborne) 7pm-10pm (for ticket info call Geoff @ (905) 380-1460

​Sat Oct 7 - The Endzone (Hamilton)
​Thurs Oct 12th - Pre Party for Port Dover's Friday the 13th bash (Port Dover)
​Sat Oct 14 - Seneca Queen Theatre (Niagara Falls)

​Sat Nov 4 - Guelph Concert Theatre (formerly Clun Denim) HOCKEY FUNDRAISER
​
Sat Nov 18 - Re-date at the Opera House (details to follow)
----------------------------------------------------------------------------------------------
---